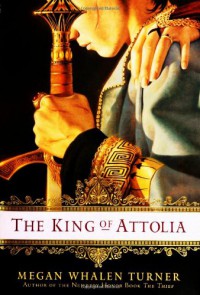 Amazing and such a fun, twisty read. A lot of subtlety and in-between-the-lines action and emotion, so it is one that is a pleasure to reread as it offers even more on the second or third or tenth pass.
I was originally put off by some random guard getting center court, but it ends up being a fantastic viewpoint and an excellent choice to showcase the events and changes in characters. Definitely would like to see more of Costis. Just really compelling storytelling!
As always, thank you Angie for loving these so much and making me want to read them!